Our Various Cosmetic Face Lift Procedures

Ultherapy is the only FDA-cleared procedure to non-invasively lift the eyebrow, neck and under chin, and now it's FDA-cleared to improve décolletage lines and wrinkles! Ultherapy uses safe, time-tested ultrasound energy to lift and tighten the skin naturally without surgery or downtime.
CoolTone is FDA-cleared to strengthen, tone, and firm three separate areas. Envision a more toned stomach, tighter thighs, and firm buttocks. CoolTone is a non-invasive body contouring treatment that uses Magnetic Muscle Stimulation (MMS) technology to strengthen, tone, and firm the muscles of the abdomen, buttocks, and thighs.
$500/session
4-6 sessions (twice weekly) are recommended, then require maintenance sessions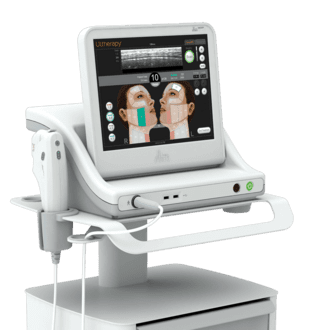 | Demo | Demo2 |
| --- | --- |
| Eyebrow | $400 |
| Upper Face | $800 |
| Full Face | $2500 |
| Lower Face | $2000 |
| Lower Face & Neck | $3000 |
| Full Neck | $2000 |
| Full Face & Neck | $3500 |
| Decolletage(Chest) | $1200 |